help center best practices
白皮書
Top tips for building a thriving help center
Your customers want to help themselves. They are more technically savvy than ever and have come to prefer the DIY approach to solving their issues and answering their own questions. A help center is a must for your business — but that doesn't mean you shouldn't talk to your customers. Let's discuss what a help center means, why you need it, and some best practices.
Published August 22, 2013
Last updated April 22, 2021
One of the first things you need to know when you're learning about help centers: Self-service matters. Not a little bit... Self-service matters a lot.
Why self-service is important in customer service
The evidence is overwhelming — your customers like to find answers on their own!
In our own research we've found that most people prefer self-service over speaking with a representative. Almost three-quarters of Gen Z respondents and more than half of millennials, in fact, said they start with a search or a company's help center.
In 2019 we found that customers were almost twice as likely to use self-service as a company is to offer it: 40% of customers start with a search engine or help center when getting in touch with support, while only about 20% of teams are offering self-service. A year later, in 2020, still less than a third of support teams were offering self-service.
In the guide that follows, we'll help you understand what it takes to build an all-in-one knowledge base, community, and customer portal.
Why you need a help center
A help center increases customer satisfaction by providing better service and meeting the needs of customers who prefer self-service
A help center reduces costs and increase efficiency by eliminating repetitive costs so agents can focus on more strategic tasks
A help center grows your business community and build deeper connections between your company and customers
1. The planning stage: Set goals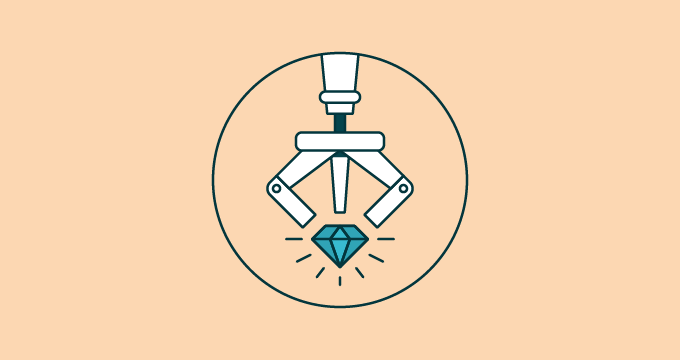 無論您只是開始考量建立一個客服中心,或只是想改進目前的狀況,第一個也是最重要的步驟就是確定您希望實現的目標。您的目標是減少提交給工作人員的支援工單數量嗎?或只是想促進客戶與員工之間的關係與互動?這裡是一些可供您參考的想法,重要的是,要為您的企業確定正確的目標,並致力於事先在關鍵利益相關者之間達成共識。
瞭解更多:
How knowledge-centered service benefits customer support teams
2. Use data to drive your success
It is important to begin measuring the performance of your help denter from day one. Keeping track of things like:
社區分析統計
解決時間
Percentage of issues resolved by staff vs. those solved via the help center
will help you understand if your help center is effective and what areas need to be improved.
追蹤客戶使用的內容類型也非常重要。瞭解這方面知識有助於您確定需要增加哪些內容,比如特定主題或常見問題。
瞭解更多:
The data-driven path to building a great help center
3. Create a great experience for app and mobile

It is important to provide a seamless experience so your customers have the same level of service whether they're visiting your help center on a laptop, tablet, or phone.
Customers can use a mobile app to trigger a support workflow automation. Take the Grubhub mobile app example: Users can make add to their orders and get refunds right on their phones. Same goes with their mobile app for delivery drivers—users can flag delivery issues without calling anyone.
瞭解更多:
4 ways to create mobile customer engagement

4. Develop an FAQ page

As you explore how to offer self-service options, an FAQ page can be a heavy hitter in your tool kit. Useful for customers with a wide range of needs, it's affordable and quick to set up. While an FAQ is traditionally thought of as a basic list of questions and answers, it can work in tandem with your help center, allowing you to build and manage help articles over time and as your company scales.
瞭解更多:
The 8 best FAQ page examples (and how to make your own)
5. Encourage employee participation
自助服務並不是設好網站即可置身其外。您的員工應發揮積極的作用,表明您在聆聽客戶,並關心客戶的行為與反饋。
而我們所指的員工並不僅僅是客戶服務團隊,而是每個人:
市場行銷:瞭解客戶之間的互動,並幫助促進互動關係。客服中心也是一個找到並熟識客戶技術傳教士的良好方式。
產品與支援:幫助解答疑問、回覆評論。這些部門協同合作可將從社區學到的知識用在加速反饋週期上。他們還可藉此機會聆聽客戶的想法,收集反饋意見。
Sales: being active in the help center connects your sales, the front-line of your business, with your customers. Also, the help center gives excellent insight for an ongoing sales cycle.
瞭解更多:
6. 專注於使用者體驗

使用者體驗極其重要。您可能已極盡所能,把人們吸引到您的網站上來,但倘若您無法提供極佳的體驗,他們就不會長時間停留,也不會回來。
為最重要的內容提供簡易導覽極其重要。比如,搜尋是一項您的客戶都需要的重要功能。確保它易於找到和使用。問問自己:我是否可提供和推廣對客戶最重要的內容?我是否可有效地組織整理所有內容?
此外,打造具有視覺吸引力的內容,使客戶願意在此停留,這也非常重要。可考量加入多媒體選擇。許多客戶希望看到視訊、網路研討會和文字旁的影像等內容。從您的網站或設計團隊中尋找專業知識,以得到最佳實務;然後不斷測試、測試、測試!您的客服中心始終需不斷改進,因此您需要瞭解什麼有用,什麼沒有用,並進行相應的調整。
取得客戶反饋的最佳方法之一就是詢問:他們是否已找到要找的?他們是否有改進建議?一項簡短的調查對於打造具有吸引力的使用者體驗非常有幫助。
瞭解更多:

7. Market your help center

What's the use of a help center if no one is using it? Once you have selected your technology, set your goals, and built out your site, you need to drive users there. With this step, it is important to involve your marketing team, or at least to start thinking like a marketer. How are you going to invite and attract visitors? How are you going to promote the site or even particular aspects of the site? And, are there ways to leverage the community to help support other marketing programs?
瞭解更多:
接著做什麼
有了合適的合作夥伴與精准的建議,客服中心的設定與維護比想像得更容易。儘早確定目標,讓它們來為您的實作提供指導,而且在做決策時,始終將您的客戶放在最重要的位置。客服中心設定完成後,您即可開始衡量其是否成功 —— 而在您的不斷參與下,成功只會越來越大。
Find out more about Guide today