42 percent of people in the world have a smartphone, and 87 percent of smartphone owners use messaging.
Let those numbers sink in for a minute...
Customers overwhelmingly want to interact with businesses on the same messaging channels they use in their personal lives.
Messaging already had the highest customer satisfaction score of any support channel before COVID-19, with a CSAT of 98 percent. And now, with consumers quarantined at home and relying on technology to communicate even more, the amount of time they're spending on messaging channels is only going in one direction. In fact, WhatsApp use increased by 154 percent since the outbreak of the coronavirus across the globe.
In a world where the only constant is change, customers expect flexibility. Messaging enables a business to deliver on increasing customer expectations, meeting customers where they already are. And businesses are gravitating towards messaging for the same reasons customers are: it's fast, personal, convenient, and secure.
The Agent Workspace within Zendesk's Support Suite arms agents with tools to support customers on their preferred channels from a single, unified interface. And now, agents can connect with customers on popular messaging channels, including WhatsApp, Facebook Messenger, and Apple Business Chat, in real-time.
This speeds up response time, improves productivity, and puts context at agents' fingertips that moves from channel to channel.
&nbsp
Read on for messaging best practices and explore how the Agent Workspace can help businesses stay connected to customers in real-time.
5 best practices for messaging customer service
1. Deliver fast responses
Customers want answers now—customer feedback tells us they don't want to wait a day for a response, or even more than an hour.
In fact, according to Zendesk's Customer Experience Trends Report, 2020:
60 percent of customers consider fast replies the number one indicator of a good customer experience
Over 50 percent of customers consider long wait times the top indicator of a bad customer experience
With customer requests up across the board compared to the same time last year, COVID-19 has put the pressure on agents to meet customers' needs.
Messaging can help agents deliver faster replies while serving more customers at once. In fact, Zendesk findings also revealed that the top reason businesses use messaging is to provide faster time to resolution.
Yet many companies are not equipped to provide this speed. To solve customer questions quickly and effectively via messaging channels, agents will need a conversational interface that allows them to respond to customers in real-time.
For instance, the Agent Workspace includes real-time conversational tools like notifications indicating when a message has been sent, delivered, and seen.
With real-time updates about incoming messages, agents can see when a customer is typing a response or when a new message comes in, and can turn their attention to where it's needed the most. If a customer leaves for lunch and then picks the conversation back up when they finish their caesar salad, an agent will be notified when they're ready to talk again. That way, the customer doesn't have to wait longer than expected for a reply.
2. Better manage conversations with collaboration tools
Agents often struggle to deliver fast replies over messaging channels because their teams are still figuring out how to best staff and operate them. This gap represents a sweet spot where collaboration tools can help.
Delivering the best answer to a customer's question often involves working with other agents or teams. Customers also expect businesses to collaborate internally on their behalf—regardless of how or when they reach out. That's why agents need messaging tools that let them track, collaborate, and follow-up on tickets.
The Agent Workspace enables agents to access the information they need from teammates and collaborate with others directly, without exposing customers to what's happening behind the scenes.
For instance:
Agents can send and view internal notes without leaving the messaging conversation
Support teams can integrate the Agent Workspace with other internal tools, like email and Slack, to share best practices across departments
Workflow tools like routing are also key to delivering fast responses. They help support leaders effectively distribute workload and manage messaging conversations.
For example, with the Agent Workspace, administrators can set up routing to:
Assign real-time, incoming messaging conversations to agents who are online and not at capacity. This eliminates the need for triaging and connects agents to customers quickly.
Get tickets to the right agent based on expertise so they're only served tickets they can efficiently solve.
3. Personalize the customer experience by putting context at agents' fingertips
Today's customers don't just expect fast support—they also expect personalized support. In fact, 80 percent of customers are more likely to purchase a product or service from businesses that provide personalized experiences.
In addition to speed, personalization is a top reason businesses use messaging. The nature of messaging lends itself to more personal interactions: it puts a business right next to a customer's friends and family.
But creating the kinds of personal experiences customers expect doesn't just happen by simply offering some form of messaging support. It has to be a seamless experience for the customer at every touchpoint and easy for your agents to manage.
To build a single, consistent conversation, a support team will need to connect conversations on its messaging channels with other support channels across the business. Having a single hub for all support interactions ensures omnichannel agents have the context they need to deliver personalized service, regardless of channel.
For example, if Bob reaches out to Cool Shoes to return a pair of Air Force 1's, the agent helping him should have visibility into:
If he asked to return a pair of shoes before, even if it was over a different channel
His contact information, such as his email address to send him a receipt
His account type or how long he's been a customer (perhaps Premier or long-term customers get free returns)
Making all of this information easily accessible from a single place ensures Bob won't have to repeat something he addressed last time he spoke to support, be transferred between departments, or wait on hold while the agent looks up the details. This makes things easier for the agent, too. After all, no one wants to deal with an angry Bob.
With the right context, agents can maintain relevant, personal conversations on any channel.
That's why the Agent Workspace pulls in everything a business knows about a customer, including:
Contact information
語言
Freeform notes
Taking it a step further, businesses can use a CRM platform like Sunshine to give agents—or chabots—access to data and context from external sources, such as a marketing automation tool or billing system.
4. Enable agents to bring in other channels when they need to
Another benefit of unifying all support channels under a single connective layer of tissue is that agents can seamlessly move the conversation to other channels when they need to.
Businesses need to be agile to keep up with the new normal of constant change. For a customer support team, this means equipping agents with the tools they need to quickly adapt to specific channels or situations. For instance, the agent helping Bob return his shoes might need to follow up on the messaging conversation with an email if Bob requests an email receipt.
Empowering agents to have conversations with customers across channels from one workspace saves them time from toggling between different dashboards. With the Workspace, both agents and customers can seamlessly channel-switch based on situation and customer preference: If a customer messages a business and asks to be followed up over email, agents can switch channels without ending the conversation. This eliminates the burden of having to respond to customers in different support tools.
5. Use data and analytics to make more informed decisions
Making informed decisions about what's working and what needs to be improved is next to impossible without data and analytics.
Real-time analytics allow support managers to monitor agent performance on messaging channels, see which queues are backed up, and quickly redistribute agents accordingly.
Historical data unlocks insight into key metrics like CSAT and first reply time (FRT), which can inspire agent training around areas for improvement.
With the Agent Workspace, a support team can track messaging channels separately. This gives managers insight into real-time and historical data to fuel better support strategies specific to each messaging channel. For instance, a manager can get automatic reports on stats just for WhatsApp, and compare that to the performance of another channel.
Build better relationships with messaging
Messaging has transformed the way we communicate, with our friends and family as well as businesses. When a business gets messaging right, it can create the kinds of easy, personal, and convenient experiences that build lasting customer relationships.
With over 2 billion active users on WhatsApp alone, it's about time businesses pay attention to what that means for their customer relationships.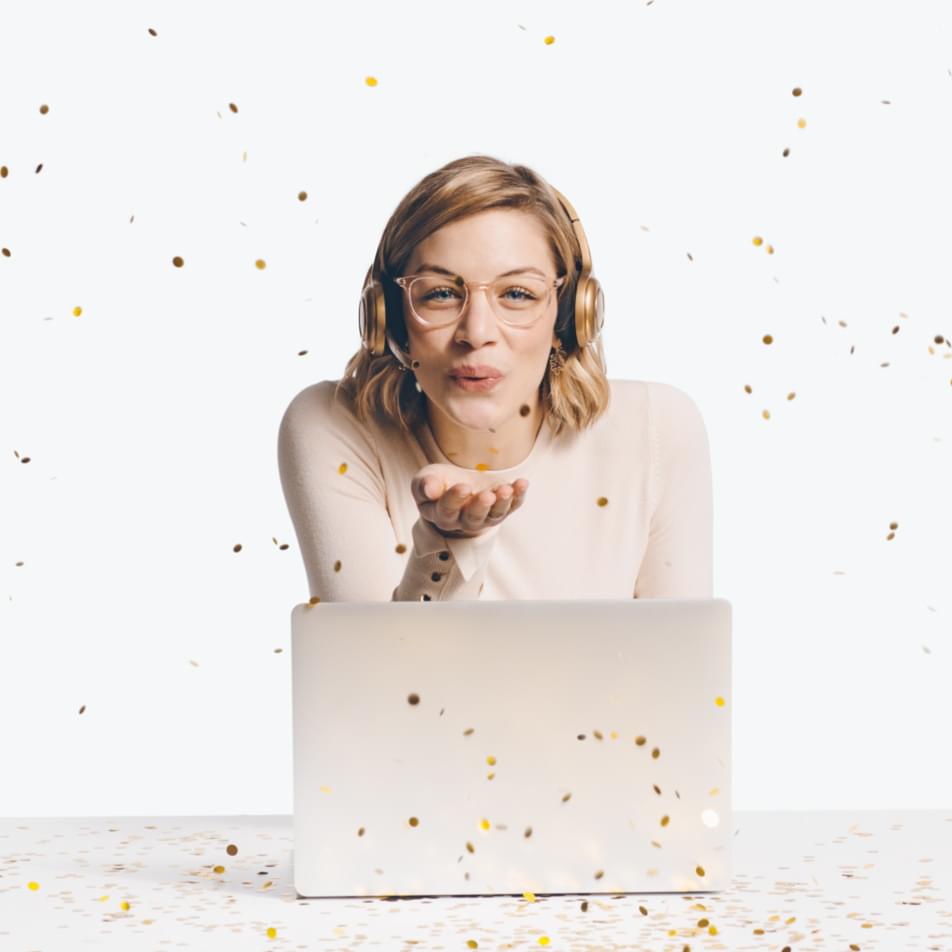 Start a free trial of the Support Suite today
Whether you're just getting started with messaging or looking to scale, Zendesk can help.