Beyond the bottom line: Building a business on customer empathy
文章
Beyond the bottom line: Building a business on customer empathy
發佈日期:2019 年 10 月 16 日
上次更新日期:2019 年 10 月 16 日
Delayed passengers clustering at an airline check-in counter looking for answers. Someone with billing issues navigating a phone tree after a stressful emergency room visit. The person with the mispronounced name crankily grabbing their cup from the cafe queue. We know these experiences—we may have even lived and breathed them, and the feelings they trigger, ourselves.
The ability to put yourself in other people's shoes helps in difficult customer-service situations, putting those in customer-facing roles in a better headspace to add value when they arise. Seeing pain points as missed opportunities instead of bad luck (or just plain annoying) is an essential step in building a sense of customer empathy.
As Millennials and Generation Z pledge their dollars to socially responsible companies, empathy at large—for the environment, for a diverse range of people who use the products and services, for the people within your own walls—has also become a business imperative. Companies are expected to be an agent of change, and leaders are arguably more aware than ever of the bottom-line impact of doing good. They're explaining why empathy is essential to business success, emphasizing the benefits of creating a customer empathy map, and sharing tips on how to best infuse it into an organization.
We seem to agree that a sense of customer empathy should be embedded into our day-to-day work, and turning these intentions into a strategy and unified organizational vision is an essential evolution of that idea. Doing so ensures that everything a company does, not only the work of individual contributors or customer-facing roles, is considered from the customer point of view. The products or services you provide won't be a logical solution to their problems if you don't have a keen understanding of those problems in the first place.
Case in point: Hear from One Medical President and CEO Amir Rubin, who diagnoses what's wrong with the healthcare experience today—and explains what his company is doing about it after walking a mile in patients' shoes. 
https://soundcloud.com/zendesk/one-medical
How empathy shows up in business
Empathy can be both a driver and a result. It happens in business when products and processes are designed with real people's experiences in mind. It hones the emotional intelligence of your entire organization, demonstrating that you understand customers' needs at different parts of their journey and appreciate the feelings and emotions that happen throughout their experience. That can be meeting customers where they are, on channels they already use to communicate. It can also mean being proactive with support, making it easy to find you when and if customers need help. All of these have huge ramifications for the customer experience.
Zooming out, though, that same approach can define an entire customer-centric business philosophy. Speaking at the National Retail Federation Big Show in 2019, VP of Growth Marketing at Signifyd Indy Guha described e-bike outfitter Rad Power Bikes as "obsessed with customer conversations and explaining bad news." Operating with a startup mentality, Guha says, their customer-first approach comes ends up impacting the product in positive ways because they don't make things customers don't want.
That insight—foresight, really—can position businesses well in the empathy movement.
Through 2020, Gartner predicts that businesses that deploy CRM technology in such a way that it reflects empathy toward the customer are three times more likely to fend off a digital disruptor, according to the July 2019 report by Nadine LeBlanc, Brian Manusama, and Olive Huang, The Future of the Customer Engagement Center (report available to Gartner subscribers). It's clear to us that plenty of real-world evidence is there to back this up: A mark of the modern mission statement explains what didn't exist—be it software or baby food—and how the founders took matters into their own hands to solve a problem that impacted them or people they knew. Ruth Zukerman did just that when she founded SoulCycle and Flywheel.
Hear Zukerman explain how empathy for the everyday struggles around individual fitness routines served as the unlock to her business. 
https://soundcloud.com/zendesk/flywheel
How empathy shows up in the call center
Magnolia's Sam Goff describes the crucial role front-line support agents play in creating a positive, brand-right experience at Magnolia. Going beyond traditional ticket metrics, the team is held to one core tenet to define success: Get the story. 
https://soundcloud.com/zendesk/magnolia
Magnolia's "get the story" approach to phone support reminds us that there are two parties in the equation: customers seeking assistance or an understanding ear, and the employees who are empowered (or not) to make that experience happen. For business-to-business providers, these are customers, too. That's why empathy for agents and creating the best possible experience for them, is also becoming a mark of the next-generation call center.
On the whole, while metrics remain essential to understand and encapsulate the business value of support, taking a qualitative approach to hiring and managing support teams is also essential in building a modern, productive culture.
Tactics as easy, but as impactful, as a "busy now, please come back later" flag at their desk could go a long way toward a culture of empathy and self-care. So could a leaderboard for more fun or unusual business metrics: champion at high-fives or positive comments, for example. On a broader level, storytelling is another way to create a culture that agents want to be a part of. Starbucks, for example, encourages baristas to tell stories about the coffee, a ritual that starts with a new-hire tasting and sharing. Similarly, Ritz-Carlton teams start the day with a customer service success story, gearing them up to deliver a story-worthy customer experience in the day ahead. Both help front-line employees feel connected to and included in the business.
The ability to drive empathy on the micro level (agent-to-customer) and macro level (business-to-world) keeps you honest, helping ensure the customer and their experience remains at the center of everyone's work.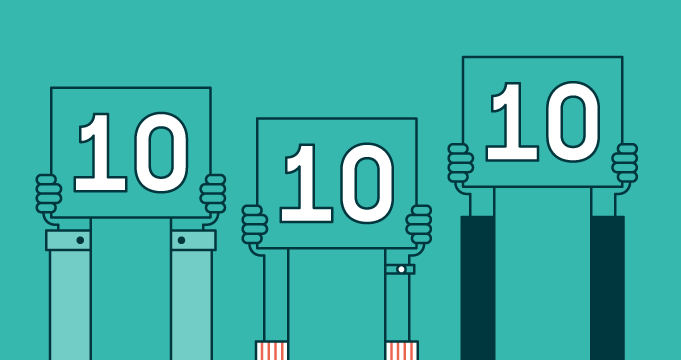 Your guide to executing excellent customer experiences
Creating great customer experiences can lead to loyal customers, improved word-of-mouth promotion, and increased revenue.