Shake up your Zendesk with 10 new apps and integrations
Shake up your Zendesk with 10 new apps and integrations
Last updated September 21, 2021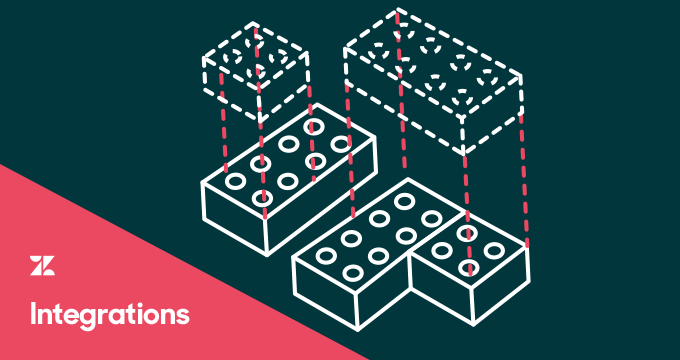 Depending on where you live, it's either officially that downtime between holidays, or for much of the world, just another Monday. Either way, we're happy to share an energy boost in the form of 10 great new apps and integrations.
Approvals
Approvals brings you a simple, yet awesome approval workflow to your Zendesk Support tickets. Approvals allows you to define unlimited approvers who don't need to be agents in Zendesk and allows for ticket field conditionality for as many approval workflows as required. You can even lock ticket fields functionality for information submitted for approval. Approvals gives you a historical view for both approvers and requestors, and also provides a means to escalate approvals up the chain of command.
Assist Macros
Assist Macros is an AI powered solution that lets agents reply to tickets with macros faster and with less effort. It takes advantage of every macro-based reply that has already been produced at your organization—in the form of ticket responses—to help agents reply to tickets faster and with less effort. It does this by providing a shortlist of the most suitable macros to be used on a given ticket based on the ticket's content and your company's ticket history.
Download All Attachments
Download All Attachments is a handy little app that, you guessed it, lets you download all the attachments on a Zendesk Support ticket. Simply click the "Download All Attachments" button in the apps tray and a ZIP file of all the attachments will be generated and downloaded for you.
Verishow for Zendesk
VeriShow for Zendesk is an all in one collaboration tool that lets you chat with your customers, securely co-browse, share documents, and even initiate a phone call or video chat. The integration with Zendesk allows the agent to launch a VeriShow session straight from Zendesk. Co-browse with your customers, gain access to control of the customer's screen, highlight sections on the customer's desktop and more to provide the best support experience possible. Session data is then reported back to a Zendesk ticket for your records.
Ticket Metrics
Ticket Metrics gives you a quick view of four data points on every Zendesk Support ticket. You can see the ticket first reply time, total requester wait time, number of agent replies, and the number of ticket re-opens for a quick snapshot of how long your agents have worked on a particular ticket.
ReviewBot
ReviewBot is an online review monitoring service that helps you monitor and analyze your online reviews on Google Play, the App Store, Yelp, or iTunes. The integration with Zendesk Support allows you to generate Zendesk tickets whenever a review is submitted if it meets your filtering criteria. You can filter by the types of reviews you want to see, get a grade of the sentiment on the review, automatically generate summaries of your reviews, and more. Replies to the reviews are handled through the ReviewBot platform.
Skyvia
Skyvia is an all-in-one web service for cloud data integration, backup, and management. It consists of three products, Skyvia Data Integration, Skyvia Backup, and Skyvia Query. Skyvia Data allows you to import data to and from Zendesk into various different file formats and other cloud apps, or replicate the data into a relational database. Skyvia Backup allows you to automatically backup your Zendesk data with the ability to search, view, and export. Skyvia Query allows you to query your Zendesk data as if it were a SQL server directly from your browser.
Fulfil.IO
Fulfil.IO is a cloud-based ERP that helps you streamline your operations and gives you a comprehensive solution for your growing business. With Fulfil.IO for Zendesk Support, you can view realtime insights from Fulfil.IO within every ticket and contact. View things like customer information, including the net relationship value, realtime updates on recent orders, and shipments to the customer, as well as other commonly needed information like the tracking number of a shipment, all readily displayed on the ticket itself.
CC Quest
CC Quest is a simple app that gives you the ability to quickly and easily swap the ticket requester and any of the CCs in the ticket. The app displays the current ticket requester, generates an alphabetical list of all the CCs in the ticket, and then let's you choose one CC to make the new ticket requester. It also gives you the option of adding the old ticket requester to the list of CCs.
Plus, new in Zendesk Labs:
Zendesk Labs is a testing ground for some cool experimental tools put together by the Zendesk development community. While they are subject to change and have various levels of support, they do provide some pretty cool features that may someday make it into the marketplace as official apps. Make sure you read over the disclaimer when installing the app!
V2 REPL: A Read-Eval-Print-Loop for Zendesk App Developers built on top of the new v2 of the Zendesk Apps Framework, V2 REPL is a handy tool that let's developers try out Framework APIs in an interactive console. It's very useful for debugging/experimenting with code before implementing.


Visit the Zendesk Apps Marketplace to browse all our apps and integrations