Kicking off summertime with new apps
Kicking off summertime with new apps
Last updated September 21, 2021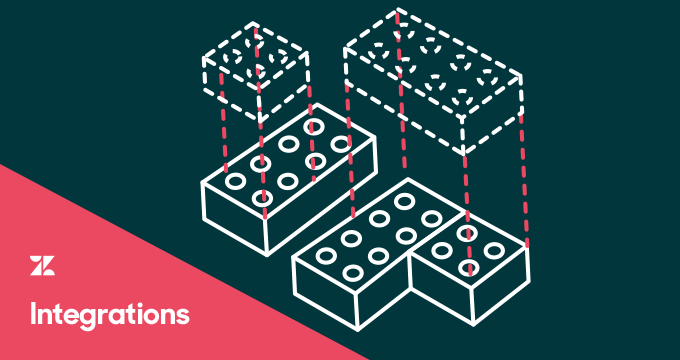 Learn about some great news apps to help improve and extend your Zendesk experience:
Macro CSV Importer
Macro CSV Importer helps you send replies that contain data to your customers. Create template macros that are your starting point for imports. Then export a CSV, where each variable (shortcode) is automatically set as a column title. Fill your CSV, upload, and your new macros are generated and added to your Zendesk Support instance. Ideal for organizations who use macros and want to add a lot of macros at once.
Voucher Code
Voucher Code allows your agents to create, send, and track voucher codes while working on Zendesk Support tickets. Create voucher categories (multiple levels), import your voucher codes through a nifty uploader, and see which codes have been sent to customers, view by ticket, voucher category, date, and by agent. Use your vouchers in macros or use the sidebar app to simply insert your voucher codes into a ticket comment.
Emarsys
Emarsys is the only marketing platform that knows your industry. With embedded, industry-specific turnkey solutions, this software enables truly personalized, one-to-one interactions between marketers and customers across all channels. Next to each Zendesk ticket, you will see every relevant piece of information (customer data, product recommendations, last received emails, and more) from Emarsys about the ticket requester.
Google My Business
Google My Business by Plusloud and Google My Business Channel from helphouse.io are both integrations that automatically create Zendesk Support tickets from reviews left on Google Maps through the Google My Business location. Once a ticket is created from a review, you can reply directly from Zendesk to the review on Google Maps. Information about the location is also visible on the ticket along with the review and also supports location tags in Google My Business.
Solvemate
Solvemate gives you virtual agents to take care of all the repetitive requests that do not require human assistance you receive from your customers in Zendesk Support. Solvemate's virtual agent automatically creates a case in Zendesk. By mapping the customers input in the virtual agent to the right fields in Zendesk, the case is directly connected to the customers contact stored in Zendesk, in case there is no contact it creates a new one.
Additional apps added in June:
Problem Tracker provides a simple problem management solution to aid in the visualisation and creation of problem tickets and linked incidents. Link customer tickets to problems in one click, instantly see your problem ticket status, subject, and linked incidents from the ticket sidebar.
GDPR Compliance allows to quickly and easily process a user's request about their data. Anonymize user's data to remove personal data and keeping the information that's essential to the business, download all personal and ticket data into a CSV file upon the user's of the customer, permanently, and completely delete customer data from your Zendesk Support account.
Ora is a highly customizable workspace that you can use for anything from your daily tasks to your team's sprints. Ora enables you to modify your projects and collaborate the way you want. Easily create a task from a ticket in Ora from Zendesk Support and assign it directly to a project.
Bulk User Export allows you to export Zendesk Support user data with a single click. Pick the export format of your choice and your export file will be ready within seconds. Supports Excel, CSV, PDF, Print User Data, or Copy User Data to Clipboard.
Shredder Pro helps you with automated suspended ticket processing. Delete tickets, recover tickets, manually add tickets to recover or delete queue, see if and which tickets are going to be automatically processed, and gain an enhanced view of the body of the text in a better way and more with this handy app.
Observe.AI is a new age voice AI platform that allows you to keep tabs on all that is going on in your customer care center. Get insights into why customers are calling in, track customer sentiment and primary call drivers, coach agents on ideal processes without waiting for the end of the month., and identify areas of improvement from both the business point of view and for the agents in your team.
Annex Cloud Customer Loyalty rewards customers for positive actions and increases retention, lifetime value, and repeat purchase rates. Access loyalty point information from Annex Cloud about your customers directly from a ticket sidebar when working on Zendesk tickets and let your team redeem/manage your customers points from one system.
QR Form Field Prefill allows you to generate QR Codes and links for your Help Center. Generate codes that prefill form fields so that important fields in your forms are prefilled with the correct information. You can fill in serial numbers in IT support forms, customer account numbers for your clients, device IDs when logging issues for defect hardware when the QR code is scanned.
User Profile lets you see contact information, tags, notes, descriptions, and custom user fields without travelling to the user page. Everything you need to know about your customer is available at a glance.
Reclame AQUI is a website that enables its users to post complaints about products and services offered by various companies. The Reclame AQUI integration with Zendesk lets you create a Zendesk Support ticket from complaints lodged on Reclame AQUI as a new channel inside of Zendesk. Reply to the complaint directly from Zendesk so you can handle all your support requests in one tool.